Celebrating Easter in Ovenly Love style.
As Covid-19 continutes across the world, and being under lockdown, Easter isn't at the top of everyones minds at the moment. Totally understandable right?
So my heart was warmed so much after reading about Jacinda Ardern, the New Zealand Prime Minister who announced on Monday (6 April 2020) that the Easter Bunny and the Tooth Fairy were considered essential services. She had such an amazing idea about using our windows to occupy kids during this time with some Easter fun. Check the article out here.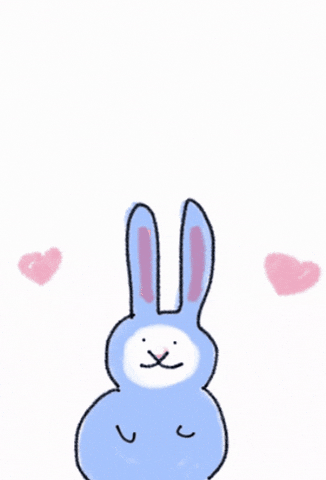 So in the spirit of Easter…. let's all have some Easter Bunny fun. Because there's nothing like home baked goods to lift your spirits up and bring the family together. And with Easter just a few days away, there are still tons of delicious and fun family activities that you can enjoy.
Don't forget to check out the activities for kids where you'll find a cute idea that the Easter Bunny can do to surprise the kids on Easter morning.
I've spent some time searching recipes and activities for you to enjoy this Easter weekend. There is something to tantalise everyone's tastebuds and energy levels! Plus, they're kid friendly, easy to do and delicious. Just click on the links below and enjoy some Easter Bunny fun this weekend!

Easy peasy…. just throw everything into 1 bowl and you're set. Super easy, tasty and there is hardly any cleaning up. Top it with some yummy frosting to finish off this delicious treat for your Easter dessert.
Cinnamon Honey Shortbread
An easy cinnamon shortbread recipe with yummy honey flavours. Only 4 ingredients which makes this a really easy and delicious cookie recipe to try out with the kids.
Fun Easter Activities for Kids
Keep those little hands busy with these fun crafts. Included is a special idea that the 'Easter Bunny' can surprise the kids with. Have fun!
The meaning of Easter for you and your family.
During this lockdown period and everything going in the world at the moment, let's take some time to reflect, be present and slow down to create a special Easter together. Kids grow up so quickly, so lets enjoy the little moments together with them.
As a child, I knew that Easter was about Jesus, the Easter bunny and of course all the chocolate. We used to travel down to Kwazulu-Natal every Easter to visit my Gran and my Captain (a special family name for my granddad) to hunt for Easter eggs in their garden.
And even though no one is travel anywhere this year, we can still make a trip to our living rooms, gardens, balcony or kitchens…. Anywhere will work as long as we decide to enjoy the simple things. Maybe make a picnic and sit out in the garden together, watching the clouds and seeing what shapes you can see. Watering the garden together. Reading a book on the grass…. hopefully before you water the garden, hunting for bugs and lizzards, baking in the kitchen, cooking dinner/lunch together or making a fort with chairs and sheets in the living room.
Create new and lasting memories.
Praise God for Jesus, who came, died and rose again for us, so that we can celebrate Easter in freedom, with peace and joy!
HE IS RISEN!!
Have fun on all the Easter egg hunts!
Bigs hugs and lots of Easter loving
Jax
xxx
PS. Don't forget to follow us on Facebook and Instagram to see what I'm getting up to and to check our more videos, tips and fun ideas.